What a weekend! With over 1000 delegates from all over the world descending on Oxford for the 2014 World Humanist Congress, and a series of ten world-famous humanists giving free talks in the Norrington Room, the bookshop was absolutely buzzing.
The range of subjects discussed was huge, from religion to the nature of the universe, from morality to medicine. Some serious debate was had during Richard Dawkins' Q&A session, while Jim Al-Khalili had the whole room chuckling with the clever analogies he used to explain paradoxes. Another highlight was Simon Singh playing 'Stairway to Heaven' backwards to prove that the human mind can be tricked into seeing or hearing something that it expects!
The atmosphere all weekend was fantastic, and we're thrilled to have seen so many of you getting involved asking questions or just taking in the talks. The whole Norrington Room came alive with eager audiences:
Simon Singh explores alternative medicine.
Jim Al-Khalili reads from 'Paradox'.
Kenan Malik running through the history of morality.
A huge crowd waiting for Richard Dawkins' talk.
Of course, it wouldn't be a Blackwell's event without a great selection of books, and we created individual displays for each speaker's titles:
Each speaker very kindly spent some time signing books – perhaps one of the most exciting was this first edition of Richard Dawkins' 'The Selfish Gene':
Steve Smith with his newly signed first edition.
Nick Cohen signing 'You Can't Read This Book'.
But don't worry if you missed out! Our World Humanist Congress section in the Norrington Room is sticking around for two weeks, so you can still pick up some great titles by these and other authors from the Congress.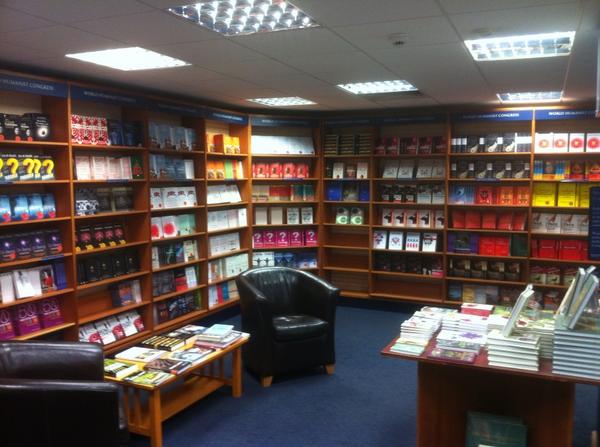 (Picture from @humanism2014 Twitter)
Were you here for any of the talks? What was your highlight of the weekend? Don't forget, you can tweet us any pictures or comments at @blackwelloxford!